06-15-2012, 10:41 AM
Head Bitch In Charge

Join Date: Jul 2004

Location: Northern Calif.

Likes Received: 765

Likes Given: 340

Points: 1,787,389, Level: 100

Level up: 0%, 0 Points needed
QB Colt McCoy Reportedly Put On Trading Block By Browns
---
The Cleveland Browns reportedly tried to trade quarterback Colt McCoy during the draft, it didn't work, so the team kept him on the roster throughout the offseason. Tony Grossi of ESPNCleveland.com writes Friday: "When Weeden was drafted, I was told by an NFL source that the Browns didn't want to 'pile on' McCoy and just release him. They were sensitive to the fact he had gotten such a raw deal already." Mike Holmgren talked about that "raw deal" on Thursday. "I think (Colt's) a wonderful young man, and a good football player," Holmgren said. "And if you are asking me to say was it fair last year? He had a tough go and he didn't get as much help as I thought he was going to get. But heck, that's football." Translation: Thanks for trying. It wasn't enough. Seneca Wallace can't imagine there being enough room for him and McCoy on the roster, Wallace knows things, Holmgren is likely to look for a way out for McCoy. "They would like to find McCoy a new team, a new opportunity, to spare him the ignominy of being released. They will not demand much in a trade," Grossi writes. A conditional late-round pick would probably get it done. We'd be on that happening, the Browns are trying to do McCoy a favor, but it doesn't do the 2012 Browns much of a favor to have this story drag out through August.
Source:
NFL.com
__________________
╔══╗
╚╗╔╝☆¸.•°*"˜˜"*•.¸☆★☆¸.•°*"˜☆
╔╝(¯`v´¯)¥☆★ ☆ ★ ☆¥★☆
╚══`.¸.MY SAN FRANCISCO 49ERS!!!!
06-15-2012, 12:58 PM
eBattle Champion

Join Date: Apr 2005

Location: Stalking your girlfriend

Likes Received: 73

Likes Given: 118

Level up: 28%, 144 Points needed

---
Mike Holmgren is an asshole. It was just days ago he said he wasn't going to trade the guy and now this? It's just another example of his utter incompetence.
__________________
Quote:
Ken Walter will hold, Lonnie Paxton will snap, angle to the far side to Vinatieri's right...snap, ball down, kick is on the way and it's...GOOD!!! IT'S GOOD!!!! IT'S GOOD!!!! IT'S GOOD!!!!... ADAM VINATIERI, BOOMS A 48 YARD FIELDGOAL, AND THE GAME IS OVER, AND THE PATRIOTS ARE SUPERBOWL CHAMPIONS...THE PATRIOTS ARE SUPERBOWL CHAMPIONS!!!! - Patriots announcer Gil Santos' call as the Patriots won Superbowl XXXVI on 104.1 WBCN
"Why don't you go curb stomp a baby while you're at it."
06-15-2012, 01:02 PM
NFL's Dirtiest Player

Join Date: Feb 2008

Location: Where I Live? Where You Live?

Likes Received: 2267

Likes Given: 1718

---
@
Alcohol_IV
Agree 100%! Is it not Holmgren's job to get McCoy "help?"
06-15-2012, 02:43 PM
#1 Trap Star

Join Date: Mar 2010

Location: Bowling Green, OH

Likes Received: 279

Likes Given: 56

Level up: 64%, 73 Points needed

---
Not if he doesn't want to be a backup and if they have another backup who's better at that job now, which Wallace is. Maybe Holmgren looks like a bit of a dick, but he's giving McCoy what he wants, given that the situation I described is the correct one. They just don't want him, they want to develop someone with a higher ceiling, and his seems pretty low. I dont really see a negative here, both parties are going to get what they want.
06-16-2012, 04:54 PM
flexnfx

Join Date: Jan 2010

Location: Washington State

Likes Received: 12

Likes Given: 0

---
I really liked Holmgren as a coach...Green Bay owes him, Ron Wolf Reggie White and Favre alot for ressurecting what was a long suffering franchise. In Seattle, he took another struggling franchise and gave it some national respect....and got a raw deal in SB 40....but as a President for the Browns his decision making seems questionable @ best. I can see why Seattle passed on him when they had the chance to bring him back in the same capacity he currently serves in Cleveland.
06-16-2012, 09:46 PM
World's Worst Site Admin

Join Date: Jul 2004

Location: San Jose

Likes Received: 1233

Likes Given: 3327

Points: 4,023,796, Level: 100

Level up: 0%, 0 Points needed

---
@
TheSnowman
's right, why drag this on? He's as good as he's going to get and the team needs better. At least this way he has a chance to go somewhere they think they can use his limited skills sets.
And if you want to be a star, start checking out the CFL.
__________________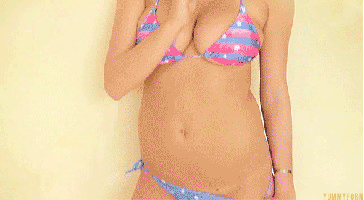 Currently Active Users Viewing This Thread: 1

(0 members and 1 guests)
Posting Rules

You may not post new threads

You may not post replies

You may not post attachments

You may not edit your posts

---

HTML code is Off

---
YardBarker Network
Friends Of GridironFans.com
Forum Stats
Members:
3,037
Threads:
109,928
Posts:
840,642
Total Online:
427
Newest Member:
LadaNiva